$399.00 Ancestry Testing.  Click here.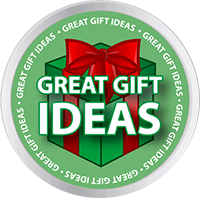 Where are your ancestors from?
Before, tracing your roots meant hours in the library scouring birth records and census information. Now, with ancestry DNA testing, you can discover your genealogy with just a swab from your mouth.
How does genealogy and ancestry DNA testing work?
Ancestry testing examines your DNA to trace your family lines back 500 years. Your DNA profile will reveal if you have any of 18 ethnic markers. That means you'll find out if you have ancestry from:
North America
Africa
Asia
Europe. If you're European, you'll also find out the top 20 European countries your DNA is drawn from. Unlike most other ancestry DNA testing companies, we also give you a EURO analysis, which tells you the specific European countries you have ancestry in.
Once our DNA specialists have your profile, we evaluate the strengths and weaknesses of your matches to give you an overall picture of your primary ancestries.
You'll receive your report in just 3 to 4 weeks along with a world map and certificate of testing.
Who can take this test?
One of the great advantages of ancestry DNA testing is that anyone—male or female—can take this test and get answers about their genetic heritage. Before, if a woman wanted to test her father's line, she needed a brother or uncle to take the test because it was a sex-related Y chromosome test. Thanks to advances in DNA testing technology, both men and women can take ancestry DNA tests, making it ideal if your relatives have passed away or you're adopted.
Do you need private or legal DNA testing?
There are two types of DNA tests available: legal and private. Our fully accredited laboratory follows the same rigorous high quality standards when processing both legal and private cases; the only difference is in the documentation procedures at the time of collection.
Legal DNA tests
If you need a legal DNA test done, you can choose to come into one of our convenient testing locations across Canada or have a mobile unit sent to your home or work. During the collection process, the individuals tested are positively identified through photographs and government-issued identification. Certified DNA specialists collect the DNA by doing a simple and painless mouth swab from the inside of the cheek. All information is documented on a Chain of Custody, which ensures all test results are accredited and legally admissible.
Private DNA tests
Private DNA tests are treated the same as legal DNA tests in the laboratory, and they're just as accurate. The difference is you can collect the DNA yourself in the comfort of your own home. You'll receive your kit in the mail along with easy-to-follow instructions, collection envelopes, mouth swabs and a Chain of Custody form.  We also include a self-addressed envelope so you can send back your samples for testing.
If you have further questions, please view the Frequently Asked Questions page or contact a Certified DNA Specialist toll-free at 1-877-477-5661.